Feel Safe, Save Money, and Be Healthy with a Direct Primary Care Doctor
Meet your doctor, Dr. Brandon Fletcher, MD
Dr. Brandon Fletcher
MD & CEO
It isn't everyday that you meet a medical doctor who cares so deeply about his patients. Dr. Fletcher has a desire to care for all the members of his patients' family. Dr. Fletcher spent many years as a hospitalist until he and his wife, Emily, finally decided to open a private practice. With his passion for family medicine, they knew it was their calling and Nostalgia Family Medicine was born.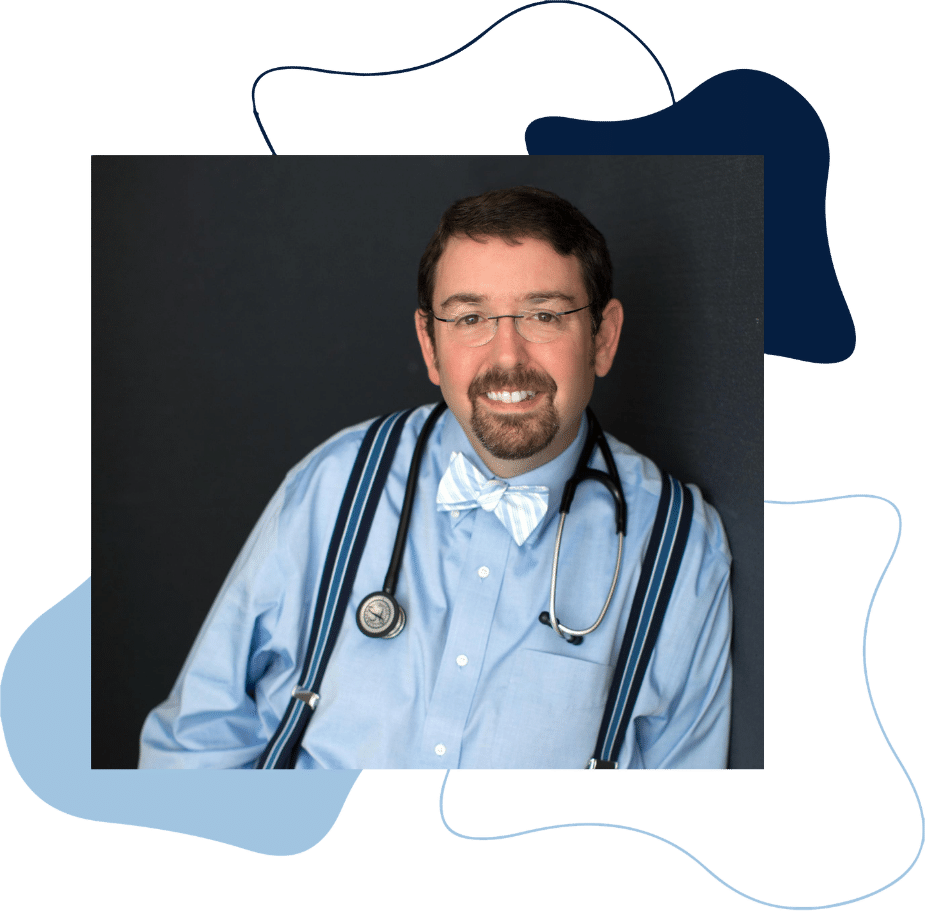 With his devotion to simple and effective health care delivered with compassion, Brandon Fletcher, MD, is known for helping patients achieve optimal wellness. Dr. Fletcher founded Nostalgia Family Medicine in Longwood, Florida, with his wife, Emily, who is a registered nurse.
A native of Eastern North Carolina, Dr. Fletcher was raised by a single mother who was the nurse manager of an endoscopy and post-anesthesia care unit. Growing up with a medical professional instilled the importance of education, hard work, and compassion in Dr. Fletcher's value system. He knew he was destined to become a physician.
Dr. Fletcher completed his undergraduate studies at East Carolina University in Greenville, North Carolina. He went on to earn his Doctor of Medicine from the American University of the Caribbean School of Medicine in Sint Maarten. Afterward, Dr. Fletcher returned to the United States and spent his clinical and internship years on the East Coast.
Because of his desire to care for all members of a patient's family, Dr. Fletcher opted to complete a rigorous family medicine residency program at the Vidant Medical Center through Brody School of Medicine at East Carolina University. This 1,000-bed trauma center provided Dr. Fletcher with the experience he needed to treat a realm of medical issues.
Shortly after graduating from his residency program, Dr. Fletcher took a hospitalist position at the same hospital where he was born and in which his mother worked and from which she retired. Dr. Fletcher even went on to become board certified through the American Board of Family Medicine.
Ultimately, Dr. Fletcher and his wife decided to relocate to Florida, with Dr. Fletcher spending time working as a hospitalist covering Florida Hospital Altamonte, AdventHealth East Orlando, and AdventHealth Celebration. But with their passion and drive for family medicine, Dr. Fletcher and Emily knew that opening a private practice was their calling and thus, Nostalgia Family Medicine was born.